BACK YARD
You Are Here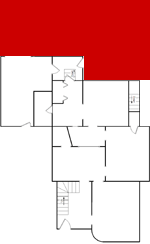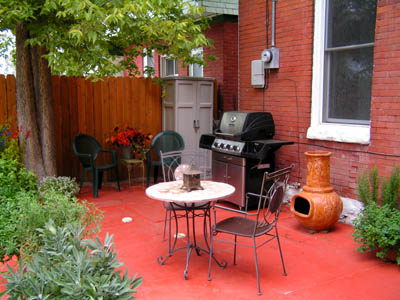 Like the Front Yard, the Back Yard has undergone an incredible transformation. Until we look at old photographs, we forget what has been done.
The then-existing chain link fence was removed along the alleyway and the driveway, and a new privacy fence was installed around the perimeter of the back yard. This also hid the existing privacy fence on the border of the property with the neighbor, which was in very poor condition. A tree house was removed in the back corner. A new sprinkler system was designed and installed. The concrete patio was repaired. And perhaps most importantly, a rolling security gate was installed along the alleyway.
Below is what the Back Yard looked like when we bought the house...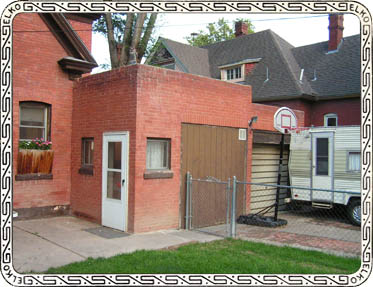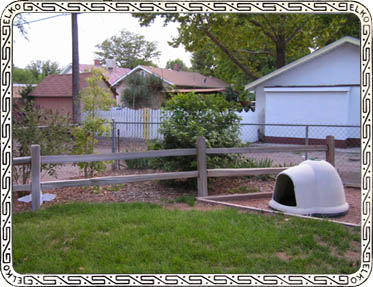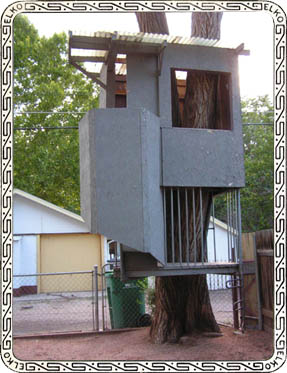 ... and this is what it looked like for the Historic Tour...