EATING AREA
You Are Here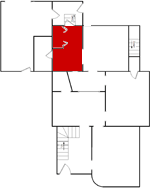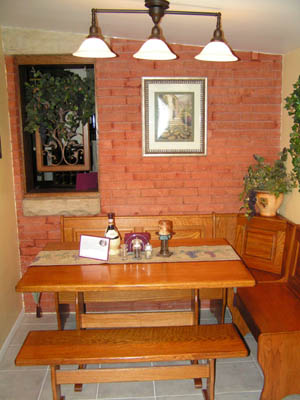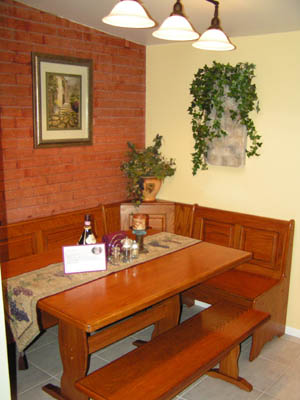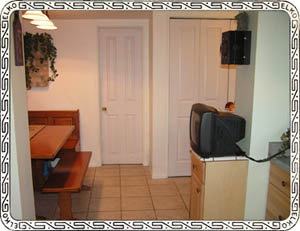 The only thing that we did to the eating area was paint, stain the oak trim in the window opening, and change out the light fixtures. The exposed brick was originally the back of the house, and the opening in the wall was the window that allowed light into the original Pantry. The area where the banquette is now used to the Mud Room when the house was built. Entry into the house from the Mud Room was located where the large opening now exists between the Kitchen and the Eating Area.
James Kendrick, Sr. built a two-car garage onto the house in 1937. It was at this point the original Mud Room was removed. The original entrance to the house remained, and an additional rear entrance door was added to the side of the garage.
Olwen would walk home from the trolley stop on Berkley Avenue and come down the alleyway. Her father hung a bell for her to ring outside the gate, and he would let her in the back door after she returned from a long day of teaching at Thatcher Elementary School.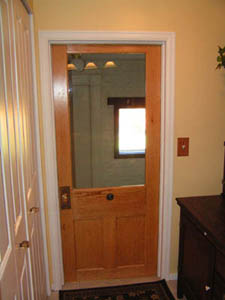 The garage remained unchanged through the Kendrick and Mendenhall occupancy. Records indicate that the two-car garage was reduced to a one-car garage in 1992. One half the garage was converted into the living area that now exists. A full bathroom and laundry space were built in. The original concrete steps still exist under the raised floor, and the original oak door has been relocated to the entrance to the current Mud Room. Previous owners did have cut the door down to get it to fit in its new location.

The eating table that was installed prior to our purchase of the home has been removed, and replaced with a Hoosier cabinet. The Southwest counter top was recycled, and installed in the garage, and the cabinets underneath the counter top have been relocated to the Mud Room.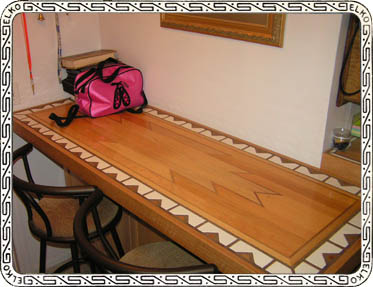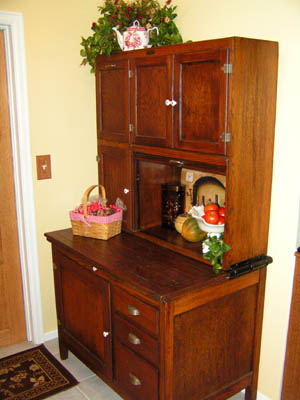 The narrow cabinet (below) was converted into a wine rack. No, we really aren't alcoholics. Another key upgrade in 1992 was the addition of a laundry area.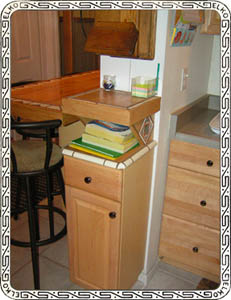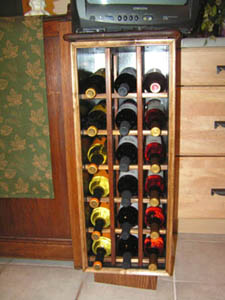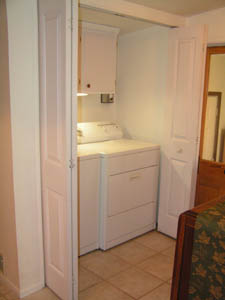 Continue to the David's Bathroom