MASTER BEDROOM
You Are Here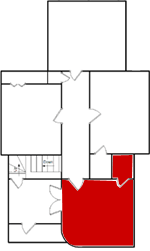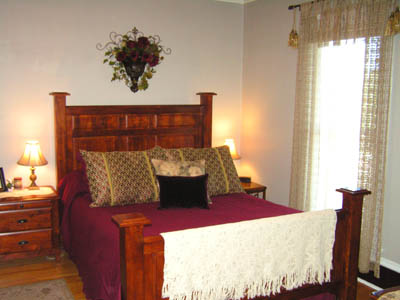 Our Master Bedroom was also the Master Bedroom to the Cains and most likely of the Sierras. However, we were told by Olwen Kendrick that it was her bedroom back in the 1930's. It is unknown whose room it was after she moved out. Then, during the Mendenhall occupancy, it was Janet Mendenhall's bedroom.

The closet for this room was a large space that was shared with the bedroom down the hall (currently our Office). The Kendrick children and grandchildren would go into the closet through the door in this room (the door shown in the photograph to the lower left), push their way through the clothes, and dart out the other side. Somewhere along the line, the one large space was divided in half to create a closet for each bedroom.

The rounded corner found in the Parlor extends up into this bedroom, and is the "corner" located to the left of the television (middle photograph below). The glass is also rounded, and amazingly has survived all of these years.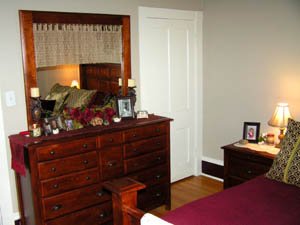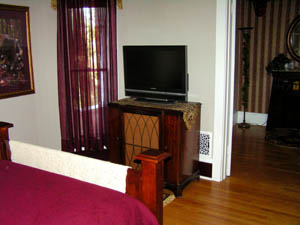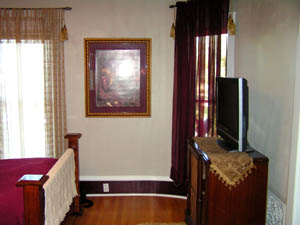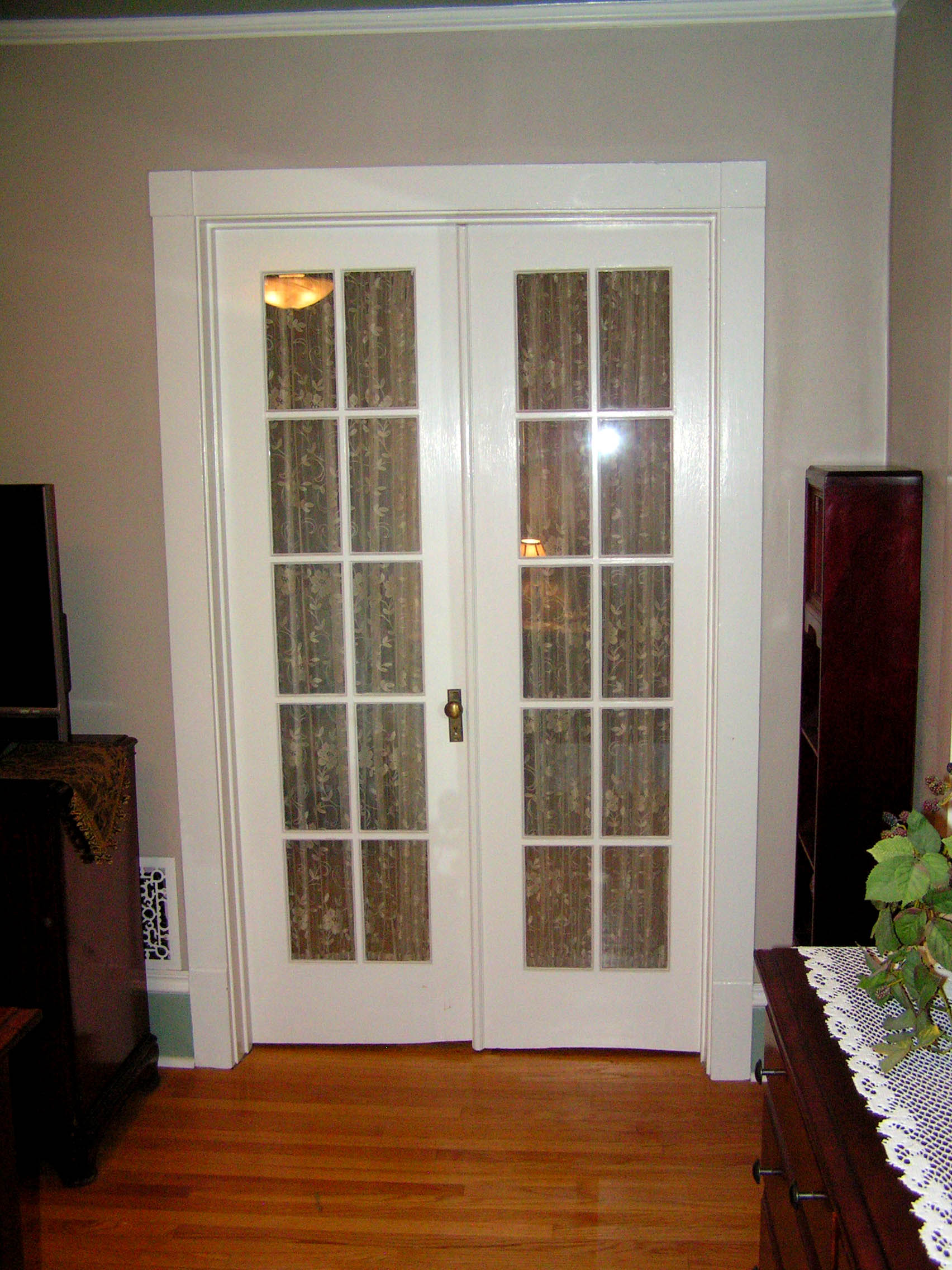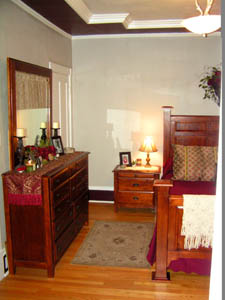 Two special features of this room are the recessed ceiling (photograph to the left) and the French doors (photograph to the right). It is estimated that the ceiling was done during the Sierra occupancy, while the doors are original. All of the hardware to the door has recently been restored by David. The doors open up to the Sitting Room.

Continue to the Sitting Room