OFFICE
You Are Here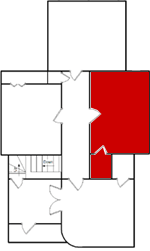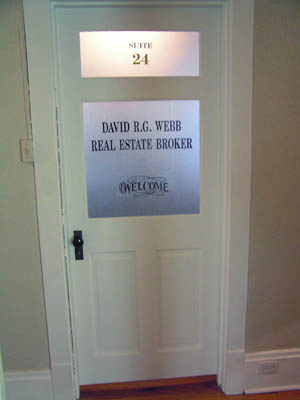 This room is currently David's Office, where he works as a REALTOR® for 5 Star Realty.

Beginning back in 1932, this room was the Master Bedroom of James and Rachel Kendrick. After the Mendenhalls bought the house, this room was then the Master Bedroom of Mark and Samantha Mendenhall. Before we bought the house, it was the bedroom of the Cain's two sons.

The closet for this room was the large space that was shared with the Master Bedroom down the hall. It is now the supply cabinet for the business, as well as a closet for David. Nicole has laid claim to the closets in the Master Bedroom and the Guest Bedroom.

The fireplace, like that in the Sitting Room, is a stand alone unit. There was never a fireplace in this room. The chimney that originates in the Family Room is located between the two windows. The brick has been finished over. Perhaps one of these years to come will see the glory of the brick re-exposed.

The map on the wall is a copy of an original 1907 map of the city of Pueblo. A copy of this map can be obtained from the City of Pueblo Planning Department.

Also in the Office is a sign that belonged to Dr. Edward D. Greenwood. Dr. Greenwood was the husband of Joan Kendrick. This sign was left behind when the Kendrick family sold the house. It is another treasure that was kept by Terry Mendenhall. Terry returned this item to the house when he came to visit in the Spring of 2009.