WELCOME!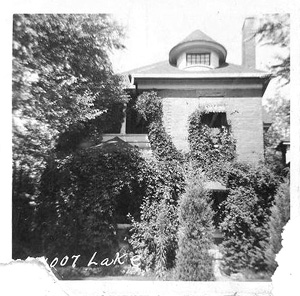 It was the beginning of 2009 when David found himself with some extra time on his hands. He began researching the history of the House of 1007 Lake Avenue. You most likely have found the Home Tour website. That site shared the history of the house with you.
This site is dedicated to those who have lived in the house. It will eternally remain under construction as we will never know all of the history of those who called this house home. We will never stop looking for more information.
If you know of any history of the house or those who have lived here, please send us an e-mail to info@1007LakeAvenue.com.
Continue to the Owner History

Jump over to the Historic Home Tour