COURTYARD
You Are Here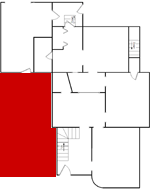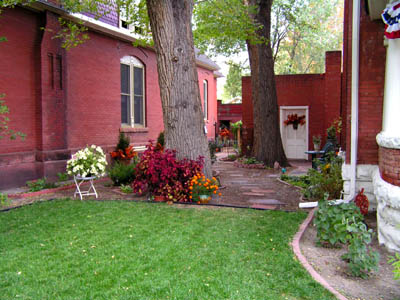 Our Courtyard is simply the transition from the Front Yard to the driveway in the Back Yard. It is a work in progress that will take many years and a lot of revisions to get where we really want it.
The plan is to eventually have a unique water feature and an antique outdoor lighting fixture. The large trees, though beautiful, present a difficult landscaping obstacle. Not only do they cast a large amount of shade, but their extensive roots directly compete with the smaller plants for water and nutrients.
When we bought the house, the Courtyard simply consisted of old bark and blow dirt that was used by the neighborhood cats. When we had the retaining wall built in 2008, we took the opportunity to clear the area to the ground and start landscaping it. The photograph below shows what it looked like when we started the landscaping.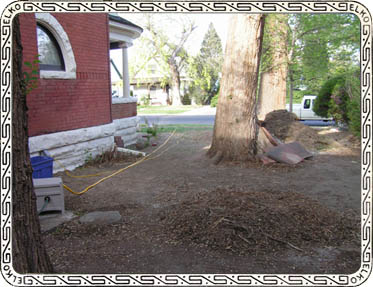 The Courtyard has come a long way. For the Historic Home Tour, it looked like this...