HALLWAY
You Are Here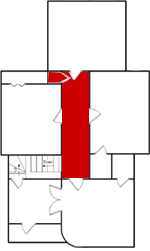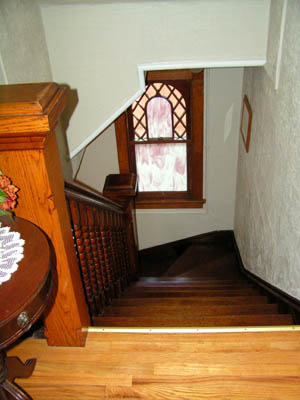 The stairwell has changed little over the years. Some time after 1986, the wallpaper was removed and the walls re-textured. A new flooring was also installed. The current oak flooring is not original. The original flooring can still be found in the linen closet at the end of the hallway.

Notice the black "knob" beside the foot of the table at the top of the stairs. This is a gas line that has been capped. We have not removed the cap to test if gas still is accessable on the 2nd floor.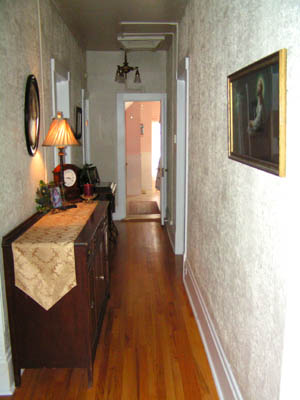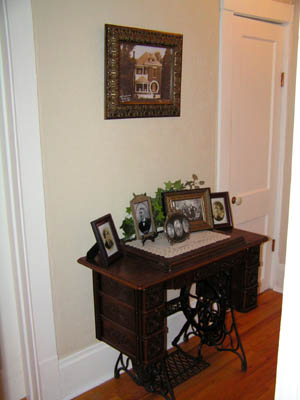 At the end of the hallway is a old Singer sewing machine. On the cabinet we proudly display portraits of those who have lived in our home. We have also replaced the light fixtures in the hallway with two that are a touch older.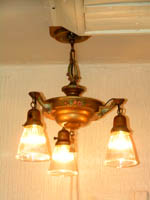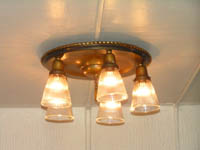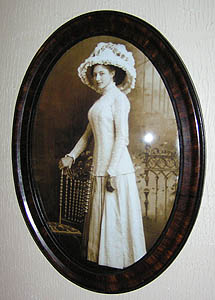 We also have a portrait of this young woman in the hallway. The only problem is that we do not know who she is. David saw this photograph at the Pueblo County Historical Society, and bought a copy. Unfortunately, nobody at the Historical Society knows who she is. If you know who this woman is, please send us an e-mail to info@1007LakeAvenue.com.