KITCHEN
You Are Here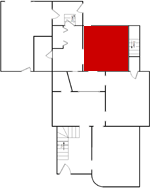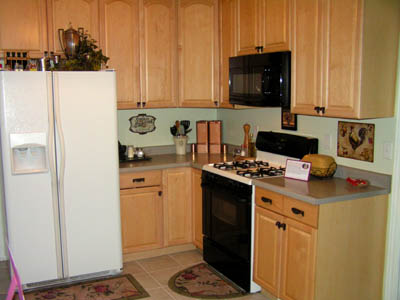 We have not done much to the Kitchen...yet. A building permit shows the Kitchen was remodelled in 1992. It has remained pretty much unchanged since that time from what we can tell. We replaced the appliances (which were not included in the sale of the property) and changed out the light fixture. While the current light fixture is new, we installed one that had an antique feel. The wall color was changed from a pinkish white to a light sage green.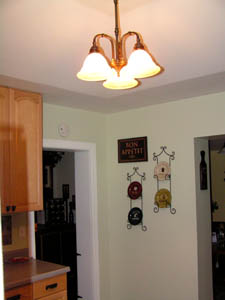 It is our plans to remodel the Kitchen in 2012, and push it back to the past. This will include ripping up the tile floor and installing a brick floor. We want to reface the cabinets with oak-faced doors that resemble antique ice boxes. Nicole wants to replace the appliances with those that resemble ones from the past. Examples of these are those by Heartland Appliances, which are illustrated below. These images were obtained from the Heartland Appliances website.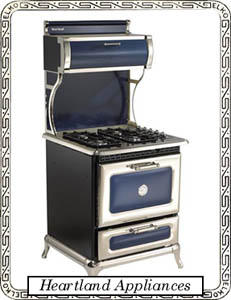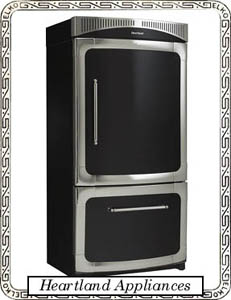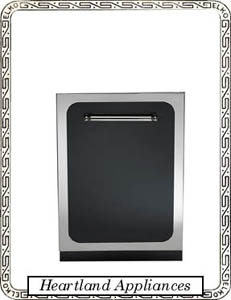 Prior to 1992, the Mendenhalls re-exposed the brick walls in the Kitchen. The sink was located where the stove is now, and there was a wood-burning stove between the two windows. The stairwell that led from the Family Room to the second floor was located along the eastern interior wall, and was removed to make room for more storage space. These Mendenhall family photos show the Kitchen after the stairwell was removed. The family members have been ghosted out to keep their privacy. The red tile on the wall (in the second photograph) was also installed on the counter in the Wine Room. This is what was recently removed.