WINE ROOM
You Are Here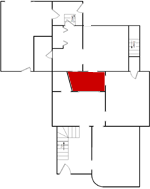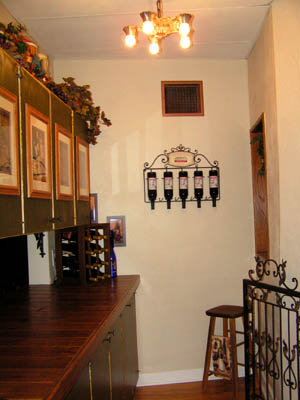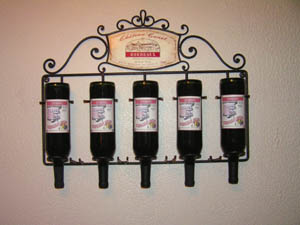 We call this room our Wine Room for no other reason other than we like wine, and we have a few wine bottles in the space. The Kendrick family called it their Pantry. This is where they stored their food goods, and where the base cabinets are now, were large tubs to hold flour and sugar. Homemade bread was a special treat that Rachel would make for her family. Prior to the late 1930's, there was a window in this space that let light into the house from the original Mud Room. Today, it is framed in oak and an art piece hangs in the opening. The Kendrick family had a refrigerator in front of this window, and it is reported by Olwen that they were the first on the block to get a refrigerator.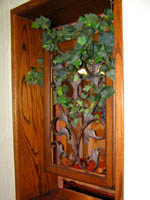 The wrought iron gate is in place to seperate the Wine Room from the Kitchen. During the day when no one is home, the dog is kept in the Kitchen area. Conveniently, the cats use the window in the Wine Room to escape the Kitchen...and the dog.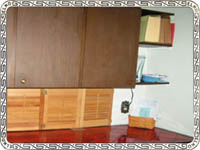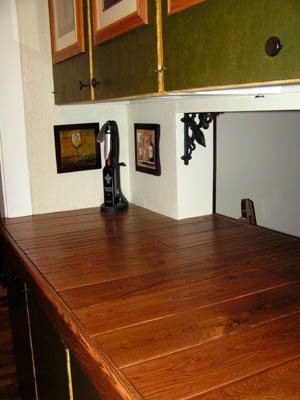 Since we moved in, the cabinets have been painted and the countertop replaced. The 1960's red tile was installed by the Mendenhall family. We have recently removed it and replaced it with a solid oak top. Nicole painted the cabinets to give them a more antique appearance and texture. The cabinets will be replaced when the Kitchen is remodeled.